Voordelen van administratiekantoor Houten
In economisch roerige tijden is Administratiekantoor Houten een stabiele partner voor uw boekhouding, fiscaal advies en uw contact met de belastingdienst. Of u een BV bent of zelfstandige met personeel, alle zaken met betrekking tot uw bedrijfshuishouding en personeel in Houten hebben nu extra aandacht nodig. Wat dacht u van:
Altijd overzicht op de actuele financiële positie;
Doorlopende controle op in- en uitgaven;
Tijdige signalering en terugkoppeling van betalingsproblemen;
Adequate salarisadministratie
Tijdige afdracht van fiscale verplichtingen
Goede advisering belastingmaatregelen voor uw onderneming
Alle aangiftes + jaarrekening
Persoonlijke en professionele service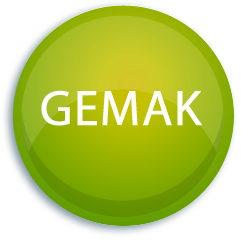 Wij maken het u echt gemakkelijk!
Niet voor niets is Administratiekantoor Houten (MKB Assist) een vooraanstaand administratiekantoor wat u bijstaat met raad en daad. U en uw personeel worden ontlast van administratieve en tijdrovende bezigheden die steeds complexer worden en bijscholing vereisen op belastingrecht en regelgeving. Voor onze experts is dit dagelijkse kost en zij helpen u graag met het oplossen van knelpunten en het stroomlijnen van financiële data.
Belt u gerust tel. 030-637 32 86 voor vragen of een passende offerte.
U bent altijd van harte welkom voor een lekker kopje koffie en een goed gesprek.
Kijk voor meer informatie op onze website. Ondertussen wensen wij u goede zaken.