De verwachtingen voor 2017 zijn hoog gespannen?
Cijfers van het CBS laten de volgende optimistische trend zien:
– Hogere omzet
– Hogere investeringen
– Meer werkgelegenheid
We zijn benieuwd hoe uw zaak het doet. Gaat het bij u ook zo hard? Denkt u over investeren of uitbreiden? Bij MKB Assist adviseren we u graag over praktische zaken. We denken met u mee over de consequenties voor uw bedrijf en uw financiële situatie. Wat is slim om te doen of juist niet te doen.
Bel 030-637 32 86 of mail ons voor een afspraak, dan heeft u snel zekerheid.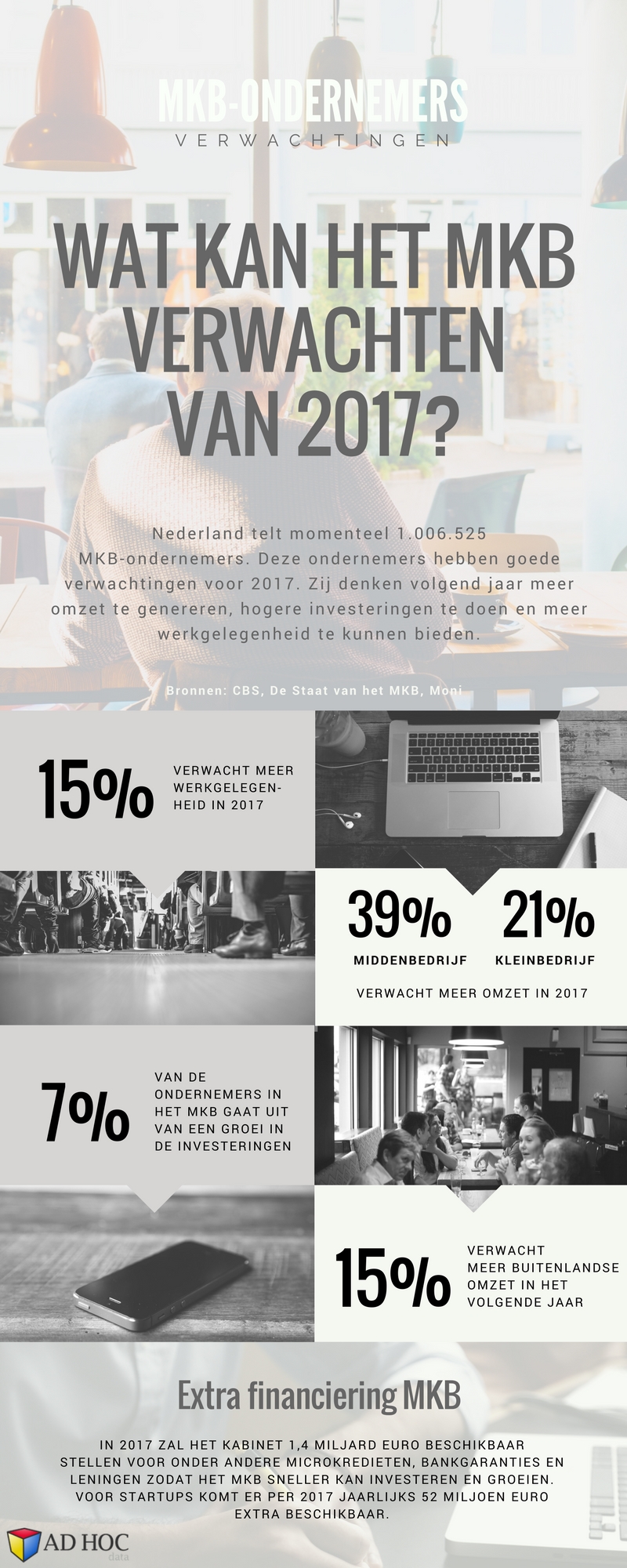 bron: AD Hoc Data